Filter by Category
Certificates & Workplace Training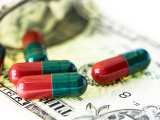 Online Registration Unavailable
Certified Residential Medication Aid
with Susan Zimmerman, RN

Mar 9, 2020 at 3:30 pm

, runs for 7 weeks
This course provides the student with the necessary knowledge and practice to become state certified as a CRMA. It is designed to teach students to administer selected non-injectable medications safely and to document accurately in Assisted Living Residences, group homes, as well as in the home setting (Agency Home Care) within the guidelines of the DIRS for the State of Maine. The DIRS designated that a minimum of 40 hours class time would be required, however to ensure that students are able to learn all materials in a non-time pressured class, the class may take up to 48 hours to complete.
Online Registration Unavailable
Certified Nursing Assistant - Medication
with Linda Ross, RN

Mar 10, 2020 at 3 pm

, runs for 12 weeks
The purpose of this course is to teach experienced certified nursing assistants to administer selected non-injectable medications to patients who are 14 years of age and older. This complex nursing task is to be performed under the direct on-site supervision of a licensed nurse only in long-term care nursing facilities and state mental health institutions. This standardized medication course will provide the basis of understanding needed for the certified nursing assistant to administer medications accurately and safely. Call our office at 443-8255 or check our website for more information on documents required for registration. The process of acquiring the necessary paperwork is lengthy, so please inquire early.
Tradition Usui Reiki Level II
with Mary Maverick

Mar 14, 2020 at 9 am

, runs for 1 week
Reiki Level II is for those who have completed Reiki Level I. You will become skillful at directing the flow of energy and using it to aid others. The Level II training and attunements will allow you to access up to 90% more energy as your body is now conditioned to the flow. Level II training is focused on treating others, including people, pets, plants and more. Studies of Reiki with pre- and post-surgical patients at Portsmouth Regional Hospital in New Hampshire have shown significant reduction of pain following Reiki treatment. Patients also report increased feelings of relaxation and a renewed sense of well-being. You will also receive training on using 3 symbols to enhance the focus of your treatments along with instruction on beaming and distance healing. Class held at Midcoast Massage & Reiki Center, 103 Harpswell Road, Brunswick. No discounts.