Filter by Category
College & Career Readiness
Registration Unavailable
Arithmetic & Algebra Accuplacer Prep Spring Session
with Jan Crosson

Apr 9, 2018 at 5 pm

, runs for 9 weeks
This is the perfect class for students to review for the math Accuplacer tests. Make the best of individualized programming where you can move at your own pace or be guided by the instructor through arithmetic and/or algebra. Take the Accuplacer when you are ready, and be set for college registration. Textbook included in fee. Free for students enrolled in the College Transitions, HiSET equivalency, and adult students enrolled in the diploma program. To register, call Paul Elisha, 729-7323.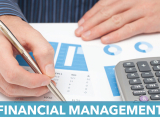 Financial Health & Careers in Banking

Apr 3, 2018 at 5 pm

, runs for 1 week
What would good financial health look like for a person 18, 25, 45 years old? How do you establish credit but don't go into credit card debt? How do you keep your identity safe? And lastly why do people go into banking as a career? Come join us for an informative evening with Emily Hamilton (Atlantic Consumer Loan Manager) and Ann Eisenhart (Atlantic Branch Manager-Cumberland Location) from Atlantic Federal Credit Union. You will go away with many new facts. All are welcome.
Registration Unavailable
Get to know YOU! Myers-Briggs Type Indicator (MBTI) Workshop:
with Shelley Taylor
The Myers-Briggs Type Indicator (MBTI) is a widely used personality assessment designed to help individuals identify their personality type. Workshop attendees will gain a better understanding of their learning, communication and social interactions styles, while also discovering the role of personality type in career planning and satisfaction. Shelley Taylor, Student Services Coordinator at the University College in Brunswick, has over 10 years experience leading MBTI workshops in the Midcoast area. To register for this course or for more information, please contact Paul Elisha at 729-7323 or email at elishap@link75.org