Filter by Category
Cooking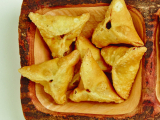 Asian Holiday Appetizers
with Chris Toy

Dec 5, 2018 at 6 pm

, runs for 1 week
If you have company coming for the holidays or you need something impressive to take for that special potluck, Chris has it covered! We'll have our own pre-holiday party with crispy fried shrimp wontons with homemade duck sauce, mini egg rolls, teriyaki party wings, and cold spicy sesame noodles. YUM! Bring your containers in case there's anything to bring home. Food fee included. No discounts.
Full Course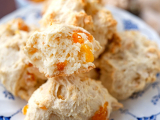 Scone Home -- A Night of Scone Delights
with Deb Arter

Nov 13, 2018 at 6 pm

, runs for 1 week
You do not need to be ET to make a wonderful scone! If you've had flat or tough and dry scones this might be just the class you have been waiting for. Debra will show you step by step how to make light and tender Chocolate Cherry Scones, Apricot Ginger Scones and Bacon, Cheddar, Chive Scones as well as classic Basic Scones. This class will be participatory and samples of all items will be tasted and the rest divided among the class. Soooo ...get a friend to sign up with you and enjoy the evening! Remember to bring a container to store all that you will take home. Class size limited. Cost of the course includes $10 material/ ingredient fee. No experience necessary. No discounts.
Full Course