Filter by Subcategory
Diploma & Academics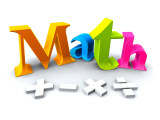 Registration Unavailable
Arithmetic & Algebra AM
with Jan Crosson

Jul 1, 2019 at 9 am

, runs for 9 weeks
This is the perfect class for students to review for the math Accuplacer tests. Make the most of individualized programming where you can move at your own pace or be guided by the instructor through arithmetic and/or algebra. Take the Accuplacer when you are ready, and be set for college registration. Textbook included. Free.
Registration Unavailable
Chemistry
with Pat Funk

Jun 25, 2019 at 5 pm

, runs for 9 weeks
Study of the atom, elements, problem solving, electron configuration, gases and their laws. This is a laboratory practice class and will satisfy entrance requirements for post-secondary schools and CNA or nursing preparation. Prerequisite: Algebra I or currently enrolled in Algebra. Book and lab fee are included. Please call Paul Elisha, academic counselor, at 729-7323, for more information.
Registration Unavailable
Critical Reading & Writing
with Michele Aronson

Jun 26, 2019 at 5 pm

, runs for 9 weeks
Writing well requires an understanding of language and its possibilities. In this blended delivery class, students work on Academic English IV materials designed to meet the final English class for adults in the high school diploma program. Access to a computer and the internet is required. Coursework includes critical reading of required informational and narrative texts, writing a college essay through multiple drafts, a review of basic grammar, and peer feedback. Textbooks included. For more information, please contact Paul Elisha, academic counselor, at 729-7323, Ext. 2. Class meets in-person on June 26, and continues online July 1, 3, 8, 10, 15, 17, 22, 24, 29, 31, and Aug. 5, 7, 12, and 14.