Filter by Category
Finance
Invest for Success
with Sarah Blondin

Current session started Oct 4, 2023 at 6 pm

, runs for 1 week
1 additional session on Feb 1, 2024
How confident are you with your investment strategy? Did you know many people find themselves making common mistakes that can cost them their retirement? Join us to learn the power of compound interest and strategies to protect our assets, avoid common pitfalls investors face, and how to get our money working hard for us!
So You Want To Run An Airbnb?
with Deb Arter

Current session started Oct 4, 2023 at 6 pm

, runs for 1 week
Did you know that the number of people turning to Airbnb for lodging in Maine has almost doubled from just a few years ago?! The revenue earned by Airbnb wonders in Maine was roughly $40 million. If you have entertained the idea of opening up your guest house or summer camp for short term rentals, this is a class not to miss! Debra has operated River Escape for two years in Damariscotta as an active and popular Airbnb.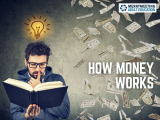 How Money Works
with Sarah Blondin

Next available session starts Jan 11, 2024 at 5:30 pm

, runs for 1 week
Are you living paycheck to paycheck? Struggling with debt? Looking for a better way? Come learn the power of having a customized strategy, how to overcome common financial obstacles, eliminate debt and avoid costly mistakes many investors unintentionally make!