Filter by Category
Finance & Business
Money Management 201
with Cindy Smith

Oct 9, 2019 at 6 pm

, runs for 2 weeks
You have been busy working, raising your family, paying bills, and dealing with life's curveballs but you secretly know your financial house is not in order. It seems complicated, you don't know where to start, and you definitely don't want to admit it to anyone else. Join this workshop to get you on track. No discounts.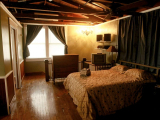 So You Want to Open an Airbnb
with Deb Arter

Oct 22, 2019 at 6 pm

, runs for 1 week
If you have entertained the idea of opening up your guest bedroom or summer camp for short-term rental, this is the class for you. Debra has operated River Escape for two years in Damariscotta as an active and popular Air BnB. She has also interviewed many other owners and put together a class full of good information, tips and actual stories of unusual events in the life of a short-term landlord. Included will be issues dealing with ordinance, insurance, expectations, fees, hosting, neighbors and more. One night only. Class size limited to 20 people. Handouts provided. No discounts.
Understanding Medicare
with Robert Harvey

Oct 29, 2019 at 6:30 pm

, runs for 1 week
Is it time for you to look into Medicare? This workshop will answer all of your questions. It will cover eligibility, timeline to enroll, what it covers and what it doesn't cover, additional plans that are available, and financial assistance options. Come with paper and pens to take notes.