Filter by Category
General Enrichment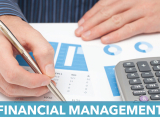 Financial Health & Careers in Banking

Apr 3, 2018 at 5 pm

, runs for 1 week
What would good financial health look like for a person 18, 25, 45 years old? How do you establish credit but don't go into credit card debt? How do you keep your identity safe? And lastly why do people go into banking as a career? Come join us for an informative evening with Emily Hamilton (Atlantic Consumer Loan Manager) and Ann Eisenhart (Atlantic Branch Manager-Cumberland Location) from Atlantic Federal Credit Union. You will go away with many new facts. All are welcome.
Hurricane Island Artist Retreat
with Deb Arter

Aug 1, 2018
Have you ever wanted to attend an art retreat adventure on a beautiful island in Maine? Come join Artist and Instructor, Deb Arter, for a 3 day summer art workshop on beautiful Hurricane Island. Come experience the beauty, serenity and sparkle of light off the ocean, the shadows of tall trees in the woods and the sound of the surf and gulls overhead. Walk the island trails and be inspired by the beautiful vistas including beaches, cliffs, quarries, gardens, woodland meadows and remnants of the old historical settlement. Students are welcome to bring acrylic, watercolor or oil paints. The instructor has an MFA in Visual Arts and has been teaching for over two decades. Deb will be incorporating plenty of time for paint sessions, lessons, critiques, demonstrations and casual evening art night get-togethers. We will leave Rockland at 10:00am Wednesday morning and arrive at Hurricane Island in about one hour. We will have an orientation and snack; settle into the bunkhouse followed by a hearty lunch and our first paint session. We will leave Hurricane Island at 3:00pm Friday for our boat ride back to mainland Rockland. Fee includes: two-nights lodging in rustic camp-style bunkhouses; 2 breakfasts, 3 lunches, 5 snacks and 2 dinners of delicious, wholesome food, some grown in the gardens on the island; instruction and round trip boat transportation from Rockland, Maine (mainland) to Hurricane Island. Participants are asked to bring their own art supplies including portable easel, bedding with pillow and good walking shoes. Electricity is only available in the Maine Dining Hall and in the learning space, the Swallow's Nest where students will be meeting. All information regarding boat schedule, what to bring and where to go will be sent to participants. For more information about Hurricane Island go to their website http:// www.hurricaneisland.net/. Registration is first come first served. Limited to 12 participants. Special food requests accepted. Register through Merrymeeting Adult Education. No refunds after June 1st. Deposit of $250 due at registration remainder due prior to June 1st. No discounts.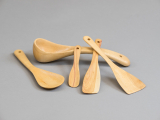 Spoon Carving Session II.
with Ken Wise

Mar 28, 2018 at 6 pm

, runs for 3 weeks
In this 3-week hands-on workshop you will design and carve your own spoon or spatula. We will explore local Maine hardwoods and learn to carve and shape with hand tools. No experience required. All tools and materials will be provided. Materials fee of $15 is included in the price of the course.
Full Course