Filter by Category
Hunting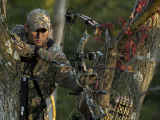 Bow Hunting Safety Skills & Exam Day
with Reggie Read

Mar 18, 2018 at 8:30 am

, runs for 1 week
Maine requires online Bowhunting Safety Test takers attend a Bowhunter Skills and Exam Day. Learn about the Maine Bowhunting Safety Course Bowhunter Skills and Exam Day, then take your course and test online. Register here for the skills and exam day at Merrymeeting Adult Education. One hour will be allowed for lunch.
Will run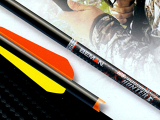 Crossbow Hunter Education
with Reggie Read

Mar 11, 2018 at 9 am

, runs for 1 week
To be eligible to purchase a crossbow hunting license, any person (16 years of age and older) must hold a valid license to hunt big game (either a big game hunting license or an archery license) and must submit proof of having successfully completed an archery hunting education course and a crossbow hunting course or evidence of having previously held adult archery and crossbow hunting licenses. A resident or nonresident 10 years of age or older and under 16 years of age may hunt with a crossbow if that person holds a valid junior hunting license (no crossbow license required). With a valid crossbow hunting license, a person may hunt bear with a crossbow during open season on bear and may hunt deer with a crossbow during the open firearm season on deer. The crossbow hunting license may not be used to hunt deer during the archery season, muzzle loading season or expanded archery season.
Note: Don't forget to change your clocks on March 11th 2:00 AM!
Firearms Hunter Safety Skills & Exam
with Reggie Read

Mar 4, 2018 at 8:30 am

, runs for 1 week
Our Hunter Safety options now include an online choice. The Online course requires that students complete the knowledge portion of the course online and attend a 7-hour skills and exam day. Students complete quizzes and exam online and are provided with a certificate to attend the 7-hour live class upon completion of the online exam. In the skills and exam day, students must demonstrate to the instructor that they can safely handle a firearm, participate in activities, bring in a survival kit with appropriate contents, and pass a 50 question test with a grade of at least 70%. Students must complete the online course and have their certificate of completion prior to signing up for the skills and exam day. Click here https://www.hunter-ed.com/maine/ to take the online portion, then register with Merrymeeting Adult Education for the skills portion.
One hour will be allwed for lunch.
Will run