Filter by Category
Auto & Boating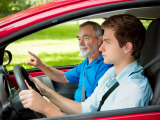 Drivers Education
with Chriscinda Park

Jul 10, 2018 at 8 am

, runs for 3 weeks
Are you 15 years of age or older and want your State of Maine permit and to prepare for your driving exam? We offer driver education courses to help build strong, safe, and confident drivers. Students are awarded an instructional permit upon successful completion of the course with a grade of 80% or better. Full payment is required at the time of registration. Total hours of instruction is 40 hours; 30 classroom and 10 driving. Only employee discounts allowed. Classes will be held July 10-July 31.
Prior to the class, please complete and return the following:
If you answered YES to Question 8 please take THIS to your Dr. and have them fax it to the Bureau of Motor Vehicles, the number is on the form.
Maine Driving Dynamics
with Bureau of Highway Safety

Aug 7, 2018 at 6 pm

, runs for 1 week
Maine Driving Dynamics offers all drivers the opportunity to improve their defensive driving abilities. This five-hour course includes discussion of collision avoidance techniques, safety issues, driver habits and attitudes and the basic elements that constantly challenge drivers on Maine's highways. Our course is taught by a certified Maine Driving Dynamics instructor. Those completing the course receive a three-point credit on their driving record. Must attend both evenings August 7 & 9 Those 15-64 years of age pay $40 and those 65+ pay $25.