Filter by Category
Languages
French Beginning Session II
with Laurie Notch

Mar 25, 2019 at 6 pm

, runs for 6 weeks
PLEASE NOTE START DATE CHANGE TO MARCH 25TH. 
Le Francais à portee de main – French at your fingertips. This class is for everyone who wants to learn just enough French to get by in a French speaking country (or province), as well as those who want a refresher simply for the pleasure of speaking. We'll cover pronunciation, basic phrases to express yourself, and essential vocabulary. Along the way get tips on travel and culture from your teacher, who has lived and traveled in Europe, Africa, and Asia. Students are responsible for ordering their own book prior to the start of class: "Barron's E-Z French."
Will run
French Intensive Session II
with Laurie Notch

Mar 27, 2019 at 6 pm

, runs for 6 weeks
Explore current events and travel via news articles and videos with the goal of improving comprehension and conversation skills, as well as grammatical usage. This is a high-intermediate course. No textbook required.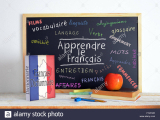 French Intermediate Session II
with Laurie Notch

Mar 26, 2019 at 6 pm

, runs for 6 weeks
The journey continues where Beginning French left off. Learn lingo and cultural tidbits for travel, eating out, going shopping, and the holidays in French-speaking countries. Students are responsible for ordering their own book prior to the start of class: "Vite et Bien 1."
Will run