Filter by Category
Computers & Technology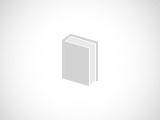 Registration Unavailable
Computer Tutoring
with Jill Spencer
Computer tutoring available for PC training and Apple products.  Please call the office to schedule an appointment with one of our highly qualified instructors.  $40 an hour.  
Microsoft Excel Basics Workshop
with Sarah Juenemann

Jul 17, 2019 at 6 pm

, runs for 1 week
Learn the fundamentals of Microsoft Excel. You can use Excel to create and format spreadsheets, enter and edit data, format numbers, fonts and alignment. You will learn how to filter and sort lists of data, create simple formulas, and convert the data into simple charts. Sarah will show you tips and tricks to help you make Excel easy to use. No discounts.
Will run